Candyland Cupcakes™
"Home of the Original Pink Champagne Cupcake"
"24 Scrumptious Years"
Notes & News
March 10, 2010

Yes... it's true!!! We were contacted by the Food Network's casting company and asked to send an audition video for an upcoming show called "Cupcake Wars". They didn't want us baking or decorating, only our personalities. Who knows if anything will ever come out of it, but we sure had fun making the video!! So, due to popular request, you can now watch it by clicking on the link below. Sit back, enjoy a glimpse into the cake shop, and hopefully have a laugh or two!!


Click here to view our "Cupcake Wars" audition video.

Join us on Facebook!! (click here)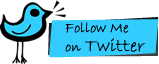 Follow us on Twitter - My Cupcake Place!! (click here)
---
---
Candyland Cupcakes™
Victorian Cake Company
602-246-4633
A licensed bakery since 1989
©Victorian Cake Company, All Rights Reserved