Victorian Cake Company™
&
Candyland Cupcakes™
"Home of the Original Pink Champagne Cake"
"25 Sweet Years"
Croissandos (Cronuts)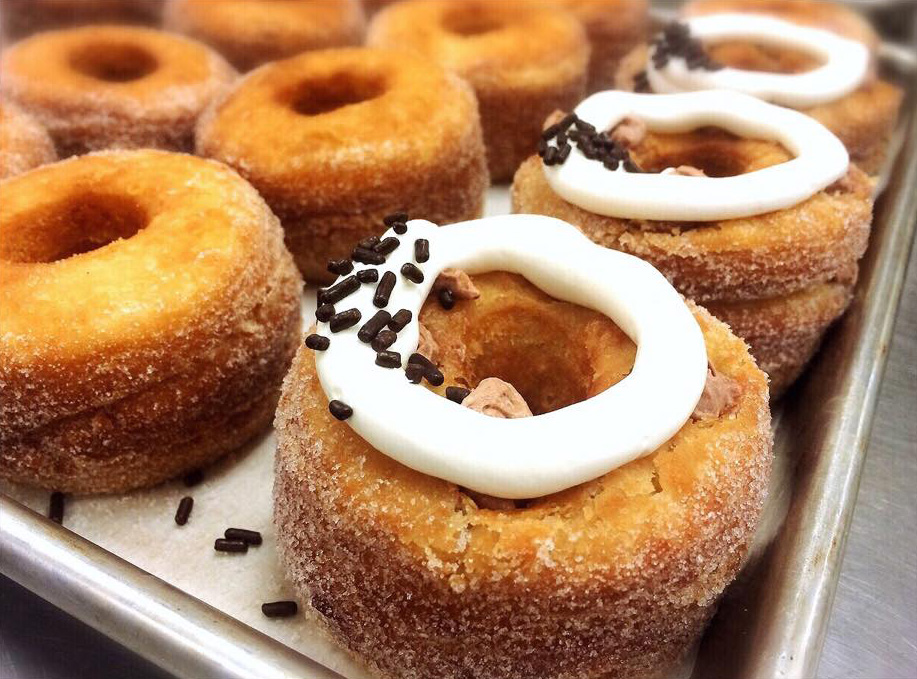 "What's a Croissando?"

Our Croissando, otherwise known as the Cronut in NYC, is a cross between a croissant and a doughnut. We make our croissant dough all from scratch by hand, truely a real croissant dough layered with real sweet cream butter. After the dough has been rolled, folded and rested, we cut out our "doughnuts" and allow them to proof and rise overnight.

The following morning, we heat up the fryer and fry them up to a golden brown. Once cooled, we fill them from the top (just like NY) so the cream filling can spread between the many layers, then roll them in sugar and finish them off with a sweet swirl of glaze and a sprinkle of decoration.

A perfect Saturday morning breakfast pastry to be enjoyed right in our bakery, or take them home as a special treat for the family. Currently available on Croissando (Cronut) Saturdays only. And since we're the only ones in the city making them just like NY, we highly recommend that you come by early (we open at 9am) as they sell out very quickly!
Next Croissando (Cronut) Saturday is August 1, 2015... Open 9am
Croissandos™ $5.00 each
---
---
Candyland Cupcakes™
Victorian Cake Company
602-246-4633
A licensed bakery since 1989
©Victorian Cake Company All Rights Reserved